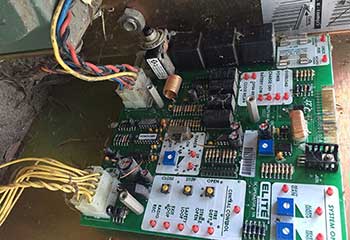 Garage Door Troubleshooting
Customer Issue: The customer found that his garage door was behaving oddly compared to before, so he quickly had us come out to inspect it.
Our Solution: Once the entire system had been thoroughly looked over by our expert, it was discovered that the problem was with the garage door opener itself. It was in need of repairs to its circuit board, which were swiftly tended to by us. The opener was then reinstalled right away and tested.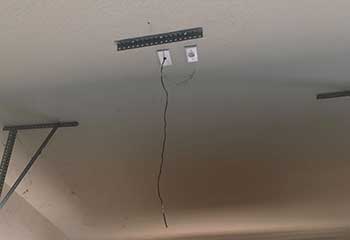 Opener Installation
Customer Issue: Mrs. Kozlov needed an electric opener put in for the apartment garage she was preparing to rent out.
Our Solution: As it was a small and not particularly heavy garage door, a 1/3 horsepower Chamberlain 3130M sufficed for the job. Installation of this small unit didn't take up too much of the limited garage space, and when tested it wasn't overtaxed by the lightweight door.
Lorraine Kozlov
- Oak Leaf
Garage Door Off Track
Customer Issue: Bent tracks and worn rollers.
Our Solution: Not only were the vertical garage door tracks dented, but a few of the rollers were damaged as well. This led to the door getting off track and nearly collapsing altogether. We repaired the tracks and replaced the damaged rollers. Then we realigned the door into its correct position and made sure it could open and close safely.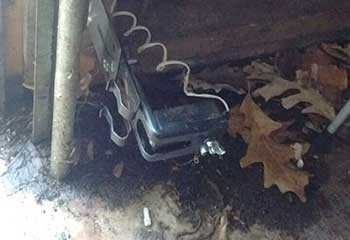 Sensor Alignment
Customer Issue: Garage door won't close.
Our Solution: The reason for the malfunction was misalignment of the safety sensors. Because they weren't facing each other, they were mistakenly detecting an obstacle in the door's path, and were preventing it from closing. We carefully repositioned them and made sure the door could close easily once again.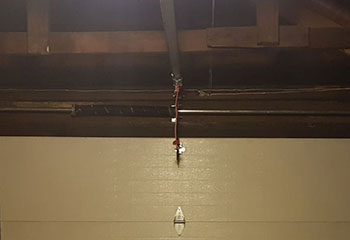 Spring Replacement
Customer Issue: Broken garage door torsion spring.
Our Solution: After first making sure there was no damage to the panels (the door had slammed shut when the spring broke) we proceeded to remove the remains of the damaged torsion unit and replace it with a new one. We then opened and closed the door a few times to see if any spring adjustment was required.
Patricia Walberger
- Lancaster